Hey guys! So welcome to day 3 of A Very Posty December. If you don't know what this is, I am basically posting something every day in December! So far I've posted an announcement which is probably quite boring, but also shared some of my favourite Christmas music which you probably haven't heard of, so please go and check that out and be sure to stay tuned for the rest of the posts coming out this month.
Anyway, GOT7 just released a repackage album so I decided that I would do an artist spotlight week (I've previously done one for BTS and SEVENTEEN as well… check them out)! If you haven't seen one of my spotlight weeks before, I basically introduce the group, review THREE of the group's albums and end the week with a countdown of my favourite songs by the artist. So yeah, anyway, this is my introduction to GOT7. I'll just do the usual basic intro stuff: members, songs etc. and then link you to some awesome videos to watch when you're bored!
disclaimer: I'm not an expert so if I get something wrong, feel free to correct me!
---
Who are GOT7?
---
GOT7 are a 7 member boy group from South Korea. They are known for their dancing skills and their loud personalities, and increasingly for producing their own music and their musical talents.
The boys debuted under JYP Entertainment in 2014, with three rappers and four vocalists. Members JB and Jinyoung have been part of a duo called JJ Project since 2012. GOT7 fans are called 'IGOT7' or 'Aghase', which means baby bird.
---
Meet the members of GOT7
---
JB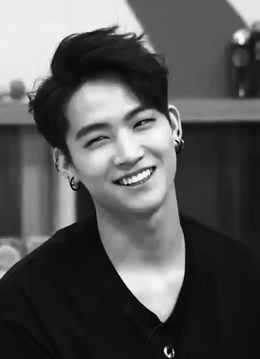 JB (born: Im Jaebum) is the lead/main vocalist, lead dancer and leader of GOT7. He's Korean and was one of the members of JJ Project. He has a background in b-boying and once lost his memory due to hurting his head whilst practicing. He often produces music for the group and his own mixtapes.
JB was born on the 6th of January 1994 and is known for his "chic and sexy" persona, both on and off stage, and his impressive ability to turn everything he does into a meme. JB is currently a film major and has 5 cats.
Check out JB's song "Rainy" from Hyena on the Keyboard!
---
Mark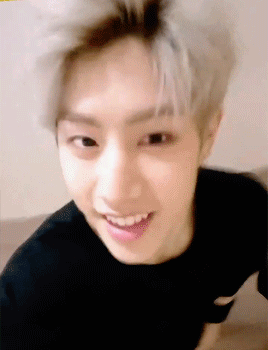 Mark (born: Mark Yi En Tuan) is the main rapper, leader dancer, and visual of the group. He's from LA, but of Taiwanese descent. Mark was known from debut for his impressive martial arts tricking.
Mark was born on the 4th of September 1993 and is the oldest member of GOT7. He is known for being either extremely quiet, or very loud (there's no in between). Mark is the eldest, but has been known to hide behind the youngest and is (sometimes) the maknae at heart 🙂
Check out this clip from Mark's recent solo song "OMW"!
---
Jackson
Jackson (born: Wang Jia Er) is the lead rapper and lead dancer of the group! He's originally from Hong Kong and used to go to the American International School in Hong Kong (aka he is fluent in SO MANY LANGUAGES). Jackson also has a Chinese/English solo career, which I recommend you check out if you like hip-hop/rap!
Jackson was born on the 28th of March 1994. He's a former member of the Hong Kong National Fencing Team and is often on variety shows. He's one of the loudest members and is known for randomly pulling off hoodies and/or shirts, but is really thoughtful and caring.
Check out Jackson's collab with Meng Jia, "MOOD"!
---
Jinyoung
Jinyoung (born: Park Jinyoung, formerly known as: Jr.) is lead vocalist and lead dancer. In JJ Project he was the rapper! Jinyoung also has a healthy acting career, with appearances in several K-Dramas.
Jinyoung was born on the 22nd of September 1994 and is the youngest of the Hyung line. He is known for his princely features and savage sense of humour. Along with JB, he is considered a sort of "parent" in the group, and has previously called himself the mum.
Check out Jinyoung's recent performance on the show "King of the Masked Singer"!
---
Youngjae
Youngjae (born: Choi Young Jae) is the main vocalist of the group. Youngjae is known for his unique and beautiful voice, and often produces under the name "ARS", both for the group and just for fun!
Youngjae was born on the 17th of September 1996 and is an absolute ray of sunshine. He is currently majoring in modelling at Uni and owns a dog called Coco who even has an account of her own!
Check out Youngjae's OST "At the usual time"!
---
BamBam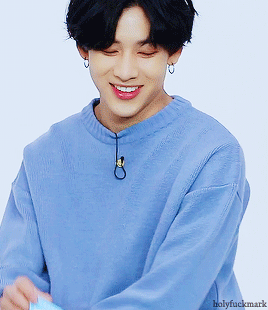 BamBam (born as: Kunpimook Bhuwakul Bambam) is the lead rapper and lead dancer of the group! He's originally from Thailand and is now well-loved in his home country! He's amazing at tapping in Thai and covering girl group dances.
BamBam was born on the 2nd of May 1997 and is always found doing the latest internet trend. Although his family were kind of poor as he was growing up, they now own 50 restaurants in Thailand and BamBam has his own clothing line called "Double B". He is interested in video editing.
Check out this clip from BamBam's recent solo song "Party"!
---
Yugyeom
Yugyeom (born: Kim Yugyeom) is the main dancer, lead vocalist, rapper and maknae of the group. He specialises in street dancing and also enjoys playing the piano. He is an incredible dancer and won the dance competition "Hit the Stage".
Yugyeom was born on the 17th of November 1997, and despite being the youngest member, he is also the tallest in the group. His mum got pregnant in Saudi Arabia, but he was born in Korea. He is a bratty maknae and we love him for it, because it's hilarious.
Check out this clip from Yugyeom's recent solo song "Fine"!
---
GOT7's Discography
---
So, what I've included in the discography amounts to: 
1 single album and 1 EP from JJ Project
3 mixtapes from JB (under the name Def.)
5 singles from Jackson (under the name Jackson Wang)
1 Japanese album, 2 Japanese EPs, 2 Japanese singles
3 Korean albums, 1 Korean repackage album & 8 Korean EPs
That's a lot of music, so I'm going to try and break it down a little bit for you. Now, the way I do this differs a bit from artist to artist (e.g. for BTS I did it by era of music, for SEVENTEEN I did it by subsections of the group). After a very long time spent deciding this I decided to break it down into the following sections and focus only on the Korean releases of the full group.
---
THE DARK PAST (2014)
So this is not a dark era in terms of their music being bad, because why would I even say that?! No, this is the dark past in terms of their styling and the group themselves have horror stories from this era. But really, some of those hair styles were really questionable.
As for their actual music, this was the beginning of their careers and was categorised by a fair amount of autotune, incredibly catchy songs and martial arts tricking in their choreographies.
Other music videos to check out from this era include: A, and Stop stop it.
---
THE MIDDLE (2015)
This is a section in between the early days of their career, but before the Flight Log series which saw a whole mixture of things, but straying away from previous hip-hop, martial arts and auto-tune styles and experimenting with cute concepts and emotional ones too! I would define this era as the start of their maturation as artists.
Other music videos to check out from this era include: Just right and Confession Song.
---
FLIGHT LOG (2016-2017)
This was a period of continued maturation from the group's 2015 releases, but what defines it as it's own specific era is that the three music videos form a continuous, if slightly abstract, story line!
Other music videos to check out from this era include: Hard Carry and Never Ever (in that order!!)
---
INITIATIVE (2017-present)
As of 2018, this is the most recent period in GOT7's music. I would characterise it by a shift in which the members have more influence over the music, a more mature style (with softer tracks and retro house tracks) and an increase in solo activities for the members, both on group albums through solo tracks and sub-units, as well as outside of the group.
Other music videos to check out from this era include: You Are, Look, and Miracle.
---
SOME VIDEOS I RECOMMEND YOU WATCH!
---
And that's it for today! Are you excited to get to know GOT7, or did you love them before? Let me know if you have any questions or if you just want to squeal a lot (or criticism, that's okay too 😉 ). If you have any requests for artists you would like me to check out, K-Pop or not, please let me know!
Happy listening, Keira x.