GOT7'S album You Are was released on the 10th of October 2017. More accurately, it is an EP and aptly contains 7 songs. The album centres around the idea of GOT7 being forever 7 and their great strength and friendship together.
In this post, I will be reviewing all 7 tracks.
---
Moon U is an incredibly relaxed and soft hip-hop song and is probably my favourite song on the whole album. It highlights the unique features of each of the members' voices, especially in the case of JB and Youngjae. It's soothing and trickles over you like a sweet, bubbling brook. 5/5.
Teenager is a relaxed dance song and, quite unusually for a K-Pop song, features a rap chorus. My favourite line is definitely "I can do anything if you tell me good boy"… iconic. Moving swiftly on, the song is generally fun and playful, as befitting the title, whilst retaining the general calmness of the entire album. 4/5.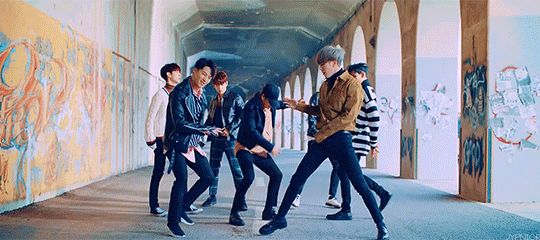 You Are is an incredibly understated and subtle dance song (it is dance, but much more calming than anything you would typically associate with the genre). It has an airy, euphoric sound which never fails to make me feel happy. 4.5/5.
Firework is a smooth and calm electronica track. The occasional echoing and moments of silence in the music are particularly effective. It works beautifully bright celebrations into an otherwise sweet and soft song. 4/5
Remember You introduces a new genre to the album- R&B/Soul. It's a very sweet, coffee-shop version of the genre, which again matches the overall feel of the album. That being said, this song has a bit of sensuality in it. 4/5.
To Me carries on with the R&B/Soul style of Remember You, but has a more youthful and upbeat twist, largely through the use of light staccato percussion. 4/5.
Face rounds the album off by returning to the soft, melodic hip-hop style of Moon U, but ends on a high note with a good build up to a catchy chorus. 3.5/5.
---
Overall, this was a transitional album from their Flight Log trilogy into their new, more mature style of music and it was perfect. It was not transitional in that the music was somewhere in between the two periods of their music, but in that it pioneered their growth as a group and as musicians, producers and artists. The tracks fit seamlessly together, whilst maintaining some of the variety which endears me so much to K-Pop; the music is calming yet exciting all at once, and the title track is not only catchy but also quality.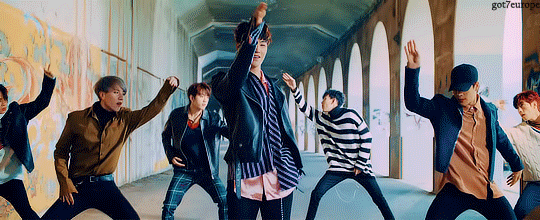 | | |
| --- | --- |
| CATEGORY | SCORE (5) |
| Title Track | 4.5 |
| Variety | 3.5 |
| Cohesiveness | 5 |
| My Music Taste | 4 |
| Overall | 4.5 |
What do you think of the album? Happy listening, Keira x.