BLUE;S was released in November 2018, making it the third installment in the group's 4 Seasons project. This was Solar's album and contains a solo song by her, along with four other tracks, two of which were promoted.
This album has a more mature and understated wintery feel, a long way from the summery, vibrant vibe of RED MOON. As suits a title named BLUE;S, this album contains all of the songs you could possibly need for when you're feeling down.
---
No more drama with the more chilled out title track, this is the perfect dramatic and catchy track to catch your attention, whilst retaining the mature sophistication of the album as a whole. 4.5/5.
Wind Flower was my favourite of all 2018 girl group title tracks. It's a masterpiece. I love the chilled and motivational vibe, their voices are gorgeous and it's really the perfect winter song. 5/5.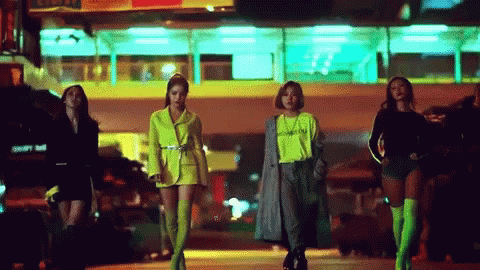 HELLO is a solo track by Solar and it's the sort of thing I've come to expect from her at this point: an emotional ballad, the best feature of which is her gorgeous voice. 3.5/5.
Better than I thought is a slow paced R&B ballad which makes you want to click your fingers (and then there are actually finger clicks in the instrumentation). 3.5/5.
Morning opens with a gorgeous, orchestral string introduction, before falling into the more warm, wintry instrumentation familiar in this album. The soft harmonies and the rap blend with the richer instrumentation, making the song feel like a richer version of Better than I thought mixed with the vocals of HELLO. 4/5.
---
Overall, this was not an album of huge stand-out tracks, but a collection of warm, wintry and soulful tracks that make a stand-out album. Perfect for listening to on cold wintry days, or on warmer days when your heart feels a bit colder than you would like. Break up album anyone? Or maybe for when you're failing all of your exams if your love life is less eventful…
| | |
| --- | --- |
| CATEGORY | SCORE (5) |
| Title Track | 5 |
| Variety | 3 |
| Cohesiveness | 5 |
| My Music Taste | 4 |
| Overall | 4 |
---
What did you think of the album?! Let me know!
Feel free to check out my reviews for Mamamoo's Yellow Flower and RED MOON albums and keep an eye out for upcoming posts on Mamamoo (a review of their most recent album is coming soon… any maybe some other things as well)!
Happy listening, Keira x.