Hey everyone! Meeghan @Meeghan reads and bakes recently nominated me for the Sunshine Blogger Award, so here it is. Thank you so much for the nomination!
---
Rules
---
Thank the person who nominated you and provide a link back to their blogging site.
Answer the questions.
Nominate 11 other bloggers and ask them 11 new questions.
Notify the nominees about it by commenting on one of their blog posts.
List the rules + display the sunshine blogger award logo on your site or on your post.
---
Answering Meeghan's Questions
---
What is your favourite book you've read so far this year, and why?
This is an almost impossible choice between Murakami's After Dark and Rupi Kaur's The Sun and Her Flowers, but I think I'm going to go for After Dark simply because… it feels like a better choice than the other way around? Haha this is definitely an intuitive decision. I loved the writing style of After Dark, especially the bits where it addressed the reader and almost made you feel like a camera looking into a room. The story was one where you don't really fully understand the point until you've finished reading and thought about it, but you still find yourself enjoying it whilst reading it, even if you don't fully understand it yet.
WHAT IS YOUR FAVOURITE BOOK TO MOVIE ADAPTATION?
Ummmmm…. this is actually really hard, especially as I don't really like movies all that much. Maybe Harry Potter for the nostalgia factor? Still waiting for my letter…
wHICH FICTIONAL CHARACTER DO YOU THINK WOULD BE THE MOST BORING TO MEET IN REAL LIFE?
Hmm… maybe Chaol from Throne of Glass? Chaol is great, but not exactly the most talkative, especially when you first meet him…
WHAT IS ONE THING YOU DO TO UNWIND?
OKAY, so for a second I'm going to be a small child, but when I'm at home and I'm getting stressed, I like to go and sit on the floor by mum and rest my head on her thigh. It was my safe place when I was like two and nothing has changed since. Otherwise, I really like going somewhere where lots of people are talking and just sitting in silence. Maybe I like eavesdropping (and yes I do), but it's also just calming to have the world going on around you with no expectations for you to join in with it.
IF YOU COULD PICK ANY AUTHOR TO WRITE FANFICTION FOR HARRY POTTER, WHO WOULD YOU PICK?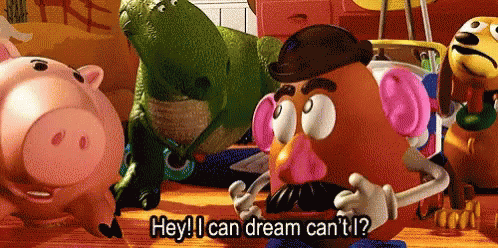 Maybe Enid Blyton? I would like my HP fanfiction to be suitable to my innocent memories of it, and Enid Blyton had a knack for capturing the innocence and excitement of childhood wonder and adventure. She died before Harry Potter was even a thing, but you know. One can dream.
WHAT'S THE BEST BOOK TITLE YOU'VE EVER HEARD OF?
I don't really know, but And the Ocean Was Our Sky (Patrick Ness) and The Weight of Feathers (Anne-Marie McLemore) are pretty good titles.
WHO IS YOUR OTP?
Only one? That is too cruel. But Aelin x Rowan will forever have a special place in my heart, so let's go with that one.
IF YOU COULD CONTROL ONE ELEMENT, WHICH WOULD YOU CHOOSE?
Water! I honestly don't have a proper reason for this…
WHO IS YOUR FAVOURITE FICTIONAL ANIMAL?
Mushu from Mulan! Mulan is my favourite Disney movie, which helps, but Mushu is just hilarious. How can you not love him?
WHAT IS YOUR FAVOURITE WAY TO TREAT YOURSELF?
Cuddling up in a huge pile of blankets, with either tea or chocolate or both! Or getting lots of cuddles and hugs from my friends 🙂 (I have a hugging addiction, I swear.)
IF YOU WERE ARRESTED WITH NO EXPLANATION, WHAT WOULD YOUR FRIENDS AND FAMILY ASSUME YOU HAD DONE?
Okay so I had really no idea how to answer this question, so I asked some friends, who suggested anything from stealing books to tax evasion. I've picked two favourites though…. #1: I'm really a Russian spy (I don't speak any Russian, but I could learn?!) and #2: I didn't do anything, but I get arrested for resisting arrest as I try to demand an explanation (this sounds pretty accurate, tbh).
---
TAGGING PEOPLE!
---
MY QUESTIONS:
You have been arrested. What is the crime you are most worried about being falsely accused of?
What is your favourite type of chocolate? (Can you tell that it's Easter…)
Highlighting or underlining?
What is your favourite fantasy creature?
What is your biggest pet peeve?
Do you prefer sparkling water or still water?
Are you the type of person to make decisions with your head or your heart?
What do you do when you are stuck on something and need an epiphany?
What is your happy place?
Do you have any strange or unexplainable fears, and if so what?
Where would you least like to go on holiday and why? (Real life, or fictional).
Adele @bookishdella | Marie @Drizzle and Hurricane Books | Dora @Berries and Books | Kat @Life and Other Disasters | The Orang-Utan Librarian | Ilsa @A Whisper of Ink | Clo @Book Dragons * | Paige @Bookish Paige | Vicky @Vicky Who Reads | Aimal @Bookshelves and Paperbacks | Fadwa @Word Wonders
* (she's on a two-month hiatus at the moment, but her blog is great and she's super helpful, so I'm going to nominate her for when she gets back)
Please check out the people I tagged, because they all have amazing blogs!
---
The final question was my favourite, so I'm going to turn it over to you guys to answer: if you were arrested with no explanation, what would your friends and family assume you had done?
Happy reading and enjoy the sun (if it's sunny where you live),
Keira x.