Hello everyone! I was tagged by the lovely Meeghan @Meeghan reads and bakes to do this, so I hope you enjoy! There are a lot of questions, so I've done my best to keep the answers short.
The original creator of this tag is Jamie @The Perpetual Page Turner.
---
AUTHOR YOU'VE READ THE MOST BOOKS FROM
This is actually quite difficult… maybe Raine Thomas, or Quinn Loftis? They both write fun fantasy romances and I went through a real phase of them. I still reread them from time-to-time when I feel like just doing some light reading.
BEST SEQUEL EVER
A Court of Mist and Fury by Sarah J. Maas- one of the rare times that the second book in a series is the best book.
CURRENTLY READING
Time's Convert by Deborah Harkness- a companion/sequel to the All Souls trilogy.
E-READER OR PHYSICAL BOOK:
Physical books (with the exception of books with embarrassing covers, or when I'm travelling).
FICTIONAL CHARACTER YOU WOULD HAVE DATED IN HIGH SCHOOL
To be honest, no one? Haha. I'm currently in high school and well, don't feel like dating anyone because have you met most 17-18 year old boys? Plus, like, exams and stuff. But in the future… 😉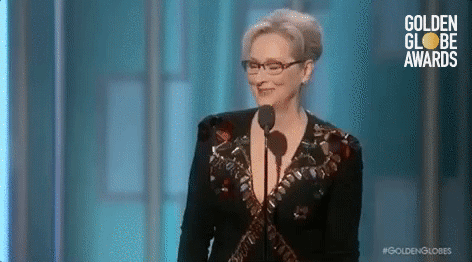 GLAD YOU GAVE THIS BOOK A CHANCE
The Essex Serpent by Sarah Perry– it was the first mysterious, gothic historical fiction I ever read, but this is now my favourite type of historical fiction. Also, fun fact: an extract from this book showed up in a mock English exam I took last week so that's fun.
HIDDEN GEM
The Golem and the Djinni by Helene Wecker- a golem, a djinni, a beautiful historic setting, and truly gorgeous writing.
IMPORTANT MOMENT IN YOUR READING LIFE
My mum introduced me to the Rainbow Magic series when I was 5 or something and well, that's where the love started.
JUST FINISHED
Perfume by Patrick Süskind- 5 stars.
KIND OF BOOKS YOU WON'T READ
Anything with lots of spiders, especially if it is horror. I'm also not a fan of mysteries.
LONGEST BOOK YOU'VE READ
Hmm… probably a GOT book.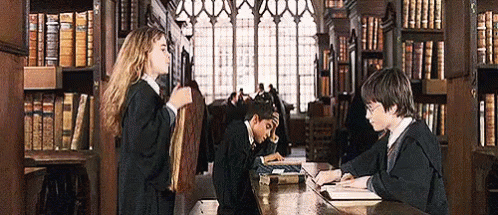 MAJOR BOOK HANGOVER BECAUSE OF
A COURT OF MIST AND FURY. Really bad book hangover, and not just the first time I read it either…
NUMBER OF BOOKCASES YOU OWN
2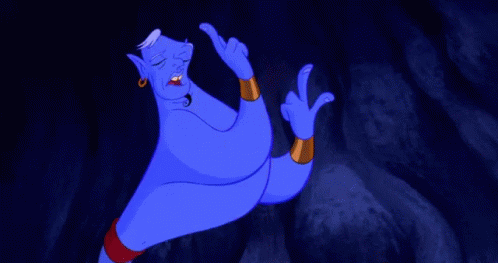 ONE BOOK YOU'VE READ MULTIPLE TIMES
Harry Potter? I feel like that's a pretty obvious and it's probably the one I have reread the most, but I reread books quite a lot.
PREFERRED PLACES TO READ
My bed.
A QUOTE THAT INSPIRES YOU/GAVE YOU ALL THE FEELS FROM A BOOK
"Or maybe a person is just made up of a lot of people," I say. "Maybe we're accumulating these new selves all the time." – Jandy Nelson, I'll Give You the Sun
READING REGRET
Hmm well I usually don't regret reading bookbecause I just DNF them, but I did read one book (Silver by Chris Wooding) and regretted it because of the bug-filled nightmares it gave me.
SERIES YOU'VE STARTED AND NEED TO FINISH
The Illuminae Files series by Amie Kaufman & Jay Kristoff! I've read both books 1 and 2, so I only need to read Obsidio to finish it.
THREE OF YOUR ALL-TIME FAVOURITE BOOKS
I'll stick to standalones like Meeghan did, otherwise this question would be way to difficult: Jane Eyre by Charlotte Brontë, I'll Give You the Sun by Jandy Nelson, and The Night Circus by Erin Morgenstern.
UNAPOLOGETIC FANGIRL FOR
Anything Sarah J. Maas ever writes? (Maybe not quite, but I do really love her books. They are just such a good time!)
VERY EXCITED FOR THIS RELEASE
The Starless Sea by Erin Morgenstern! She hasn't published anything since The Night Circus, so I'm very excited.
WORST BOOKISH HABITS
Buying books at a much faster rate than I read them…
X MARKS THE SPOT! START AT THE TOP OF YOUR BOOKSHELF AND PICK THE 27TH BOOK
The Bear and the Nightingale by Katherine Arden- one I haven't read, but am really looking forward to!
YOUR LATEST BOOK PURCHASE
Descendant of the Crane by Joan He- my pre-order arrived whilst I was in the middle of writing this post!
ZZZ-SNATCHER: THE LAST BOOK THAT KEPT YOU UP WAY TOO LATE
I haven't done this in a while (it's TV that usually keeps me up late) so I really don't know.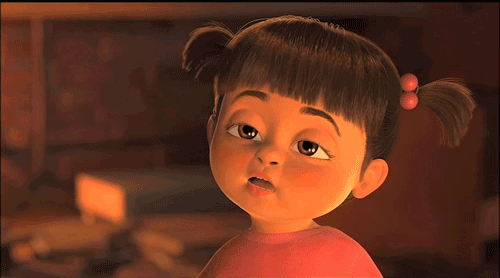 ---
Okay so I tag Adele @BookishDella and The Orang-Utan Librarian. Don't do it if you don't want to, of course, but it was a pretty fun and easy post to do!
Happy reading everyone, Keira x.
P.S. What books do you guys refuse to read?