Hello everyone! and welcome to song-book association! I might do a couple of these in the future, as I think it brings together the two main topics of my blog nicely! How this works is, essentially, I click shuffle on my playlist, and then I pick a book to fit the songs that come up! The playlist I used today was my "Repeat Rewind" playlist that Spotify curates for me.
You can definitely also take this as music and book recommendations, as both songs and books on here are all some of my favourites!
---
GOT7 Youngjae- Nobody Knows
After Dark by Haruki Murakami was the first full-length work I ever read by Haruki Murakami and it's both weird and wonderful. All of the characters in this could relate to Youngjae's lyrics about dealing with their problems alone, but I think Mari's sister, Eri, in particular resonantes with this song and it's feelings of sacrifice and loneliness and pain.
"She knows she will end up a mere conduit used for the passage of external things. Her flesh creeps with the overwhelming sense of isolation this gives her."
---
OH MY GIRL- Twilight
A Thousand Nights by E. K. Johnston is a retelling of Arabian Nights. In this YA fantasy rendition, the unnamed woman chosen to be Lo-Melkhiin's new wife brings things to life with her words, and soon dreams of a power enough to save the king. No spoilers, but this quote definitely relates to the ending of this book!
"I fear him as I fear the desert sun and poisonous snakes. They are all part of the life I live. But the sun gives light, and snakes will feed a caravan if they are caught and cooked."
---
TWICE- LOVE FOOLISH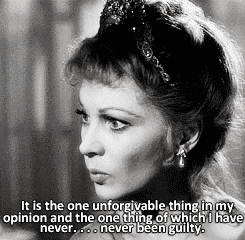 A Streetcar Named Desire by Tennessee Williams is an incredible play and one of my favourites. In it, Blanche is trapped within an illusory world of her own making and there is toxic love, foolish love, and many strange emotions, making it a perfect fit for this song!
"I don't tell truths. I tell what ought to be truth."
---
Dream State- Spitting Lies
I'm not picking a specific book for this one because spoilers, but at some point in the Throne of Glass series, Manon does something which makes her perfect to pair with this song. Not only is Manon harsh and fierce, like the heavy rock song this is, but she also leaves behind something for a better life.
"Something in Manon's chest broke- broke so violently that she wondered if it was possible for no one to have heard it."
---
TAEYEON- Four Seasons
To be honest, Much Ado About Nothing does fit the lyrics of this song very much, but well, the song mentions Shakespeare and it was the perfect opportunity. Beatrice is probably my favourite Shakespeare character, and I love her so much. If you haven't read or seen this snarky slice of heaven, please do yourself a favour and DO IT.
---
And that's it!
Please let me know what you think of these songs and books! Do you disagree with my associations? Leave me a comment and tell me what you think!
Happy reading, happy listening,
Keira x.