Hello everyone! Long time no speak! Life has been a bit hectic recently, with the whole COVID-19 situation (and the resultant uncertainty about my exams). That situation hasn't been resolved yet, but the lovely Isabelle @NineTaleVixen tagged me to do this and it looked like a fun and easy way to ACTUALLY POST. Hehe. Anyway, here we go and I hope you enjoy!
---
Name/Blog Name
My name is Keira, and the blog's name is Headphones and Hyperboles! I wanted alliteration, and I wanted a nod to both literature and music, so thus the name was born!
AGE
I'm 18.
FAVOURITE GENRE
This depends on my mood! I really love me a good fantasy novel, although I usually prefer the kind with a romantic component, and I'm not so much of a fan of classic fantasy. Recently, I've also been really enjoying magical realism/speculative fiction, and I've been loving Japanese literature as well!
FAVOURITE MALE AUTHOR
Haruki Murakami! I've only read a couple of his books and he is a new favourite, but I love his writing style and his stories are very creative. Thus far, I prefer his more speculative works, but his more realistic ones are also interesting! I own quite a few of his books and I can't wait to read some more.
FAVOURITE FEMALE AUTHOR
This is more difficult than my favourite male author. My favourite "guilty" pleasure author is Sarah J. Maas, although I'm not sure she will be able to top the Throne of Glass series. Her books, however, are pure enjoyment, as opposed to something that has a profound and lasting effect.
I don't have a favourite female author that fulfills those criteria, as most of the time the authors that do fit that criteria are ones I have only read one book from, and then I can't really call them a favourite, can I? I've been reading more of that kind of thing lately, so we'll see if I find a new favourite author!
FOREVER FAVOURITES
This is a difficult one! I think I'm going with…
The Night Circus by Erin Morgenstern
Perfume by Patrick Süskind
After Dark by Haruki Murakami
Jane Eyre by Charlotte Brontë
Much Ado About Nothing by William Shakespeare
WHAT WAS YOUR FIRST BOOK OF 2019? HOW DID YOU LIKE IT?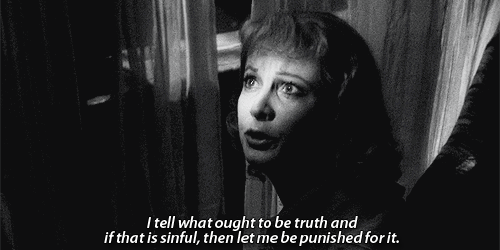 I didn't read very much in 2019 apart from my college reading, so the first book I read was Tennessee Williams' A Streetcar Named Desire! I actually really loved it, it is one of my favourite things that I've had to read for my English Lit class, and I gave it 5 stars, so that was a pretty strong start!
WHAT WAS YOUR LAST BOOK OF 2019? HOW DID YOU LIKE IT?
The last book I read was also for college, but this time for my German class! I read Max Frisch's Andorra, which is a play about a fictional 'Andorra' and anti-semitism. This one wasn't bad, but it definitely wasn't something I would choose to read, and it didn't make me feel much of anything in particular. I ended up giving it 3 stars on the basis of literary merit.
WHAT DO YOU LOOK FOR IN A BOOK? WHAT MAKES A BOOK STAND OUT FOR YOU?
Characters, characters, characters. Characters, in most cases, make or break a book for me. I need characters that I can feel something for, and get behind. Usually, this means I like my protagonists to not be particularly "morally grey", although there are some exceptions. Additionally, the relationships between characters are super important as well, especially in fantasy. In fantasy, I also enjoy a unique world or magic system.
In more literary works, it is really the writing style that can hook me and make me fall in love! I like quite lyrical writing styles, or very unique story structures/styles, but I dislike the feeling of reading pages without anything occurring, so a good balance is important.
DO YOU COLLECT ANY PARTICULAR SETS/EDITIONS OF BOOKS?
Not really! Sometimes, though, I do buy german versions of my favourite books! Also, I like to make sure I have a nice looking edition of any book that I buy, otherwise I get it on my Kindle. Maybe it is vain, but my books are a collection and I like it look nice. If a cover is just okay this won't put me off, but downright awful covers get sent straight to kindle.
FAVOURITE PLACE TO READ
My bed!
DO YOU KEEP BOOKS YOU DIDN'T LIKE, OR JUST GET RID OF THEM?
I get rid of them! Unless I wrote in them… and then I hide them haha. I need to see if anyone will accept those because I really don't want to keep them hehe.
WHICH LITERARY CHARACTER BEST DEFINES YOU/DO YOU BEST RELATE TO?
I don't really have one! My younger self definitely related to Hermione Granger, and I haven't found a better fit, but I equally don't think that I am as similar to Hermione Granger as I once was. Nevertheless, 11 year old Hermione Granger = 11 year old Keira.
---
And that's it for the tag! I tag Daria @Bookaholic's Therapy and TheOrangutanLibrarian! And you! If you want to do this tag, feel free to leave a link below or link back to me so that I can see it!
Happy reading,
Keira x.